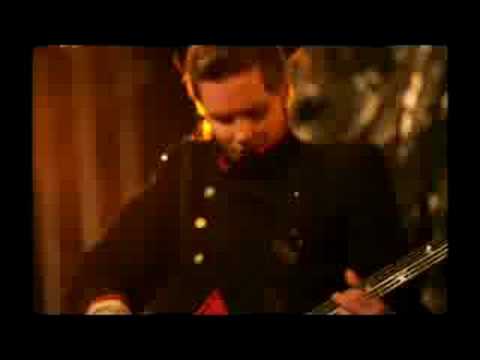 What if your first concert was too amazing, memorable and unforgettable?
Are you then set up for a chronic case of concertgoing disappointment for the rest of your life?
Possibly.
And what about experiencing concerts in unconventional venues?
What makes seeing a concert in an unconventional venue–like an art museum–so unique, special and transcendent?  
Styx to Sigur Ros: Two BlogWorld 2009 concert stories
This past week, I've wondered a lot about unconventional venues and first concert experience because, last weekend, I had two great conversations with fellow bloggers at BlogWorld Expo.  
These two live music fans, took me down two very interesting trails as we talked about the lifelong impact of amazing first concerts and transcendent concert experiences in unlikely venues.
One story was about seeing Styx during their 1983 "Kilroy Was Here" tour, and the other story was about seeing Icelandic rock band Sigur Ros perform at MoMA in New York. 
I hope you enjoy their stories as much as I did because they really got my mind going and brought up some interesting thoughts I hadn't consider before.
Did Styx set the bar too high?
 The first concert story was told to me by Andrew Scorchine who is a film editor in California, the co-host to The Drill Down podcast/blog and also has the unique honor of being the top Digger on Digg.com. Andrew told me about his favorite, and very first, concert experience which was seeing Styx on their 1983 "Kilroy Was Here" tour.
With a nostalgic sigh and a chuckle, Andrew explained how the Styx concert set the live concert expectation bar so high that the next concert he went to was disappointing because it was just  a standard rock show (not a rock opera show like Kilroy) with only a simple stage and three guys playing instruments as usual. What stood out to me about Andrew's story was how  every concert since has rarely compared to the Styx concert. 
Since Andrew's story was so compelling, I did some quick research about the Styx tour and discovered an interesting fact that seem to contradict Andrew's story and concert experience.
For those not familiar with Styx, "Kilroy Was Here" was an elaborate concept album and the tour was apparently deemed a financial disaster even though the album sold over 2 million copies.
Now that's strange?
I also wondered why there was such a massive gap between the fan experience and the tour's financial payoff? How is it that the tour didn't "pay off" for the band as much as it did for Andrew's emotional experience? Didn't other Styx fans have the same concert experience as Andrew? And wouldn't that fan buzz spread and lead more people to buy tickets to the show?
Did Styx spend too much on their elaborate live concert storytelling on the front end? And did that keep them from ending the tour in the black and reaping the financial rewards?
Maybe? 
Either way, I'm sure that Andrew wasn't the only fan who loved the show, so hopefully there are other Styx fans out there who can help answer some questions because I'd like get their perspectve too and look a bit more into the details of that tour to see what happened.  
Now on to the next fan story…
A Sensory Work of Art: Sigur Ros at MoMA
The other fan story shared with me was about how Icelandic rock band Sigur Ros transformed New York's MoMA into an atmosphere of sonic euphoria.
Fellow live music fan and blogger, Kate Heffernan, told me how Sigur Ros filled MoMA with resounding waves of melodic guitars and ripples of sweet rhythms.  She explained how the collective beauty of having the band play while being surrounded by works of art in a non-traditional concert venue enhanced the band's symphonic splendor. 
Hearing Kate's story I revisited thoughts about our senses and how seeing a band perform in an unlikely venue engages more of our sensory system and makes the show more captivating.
I thought about Kate story from a sensory perspective and wondered: Was it the intense combination of sight and sound during the concert that allowed fans to visually absorb the artwork while letting the music flow in their ears, thus producing a heightened moment of sensual stimulation? 
What role did acoustics play?  Did MoMA have a unique sound set up that made ears perk up and relish in the pleasure of an unusual sonic surrounding that was different from the average concert venue?
I wasn't there (I wish I was). But I've been to concerts in similar venues.  And after I watched the above video, I would have to say the intense sensory combination probably played a huge role in the pleasure factor of the show.  Because I know that the more senses you incorporate into any life experience the more likely the moment will be more intense, memorable and life-changing. 
It's amazing to me that by looking at our concert experiences we can learn more about how our bodies are wired up.  And it's no surprise that seeing Sigur Ros at MoMA would have been a great show were multiple senses were engaged.
The senses and venue location are just two variables that can make seeing a concert unique.
So what do you think?
Is it the band or the venue that fuels the power of the transcendent experience?  
What bands would you like to see play in unlikely places?
What are some of the most unlikely places where you've seen a concert? 
Have you had a experience like Andrew where your expectations were set so high by your first concert that future concerts just couldn't ever compare?
Thanks again to Andrew and Kate for sharing their stories. 
Share your concert story here.