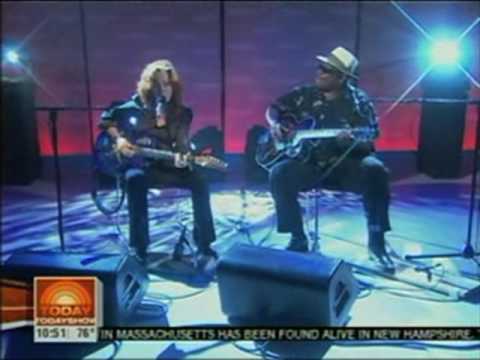 Two things have been brewing in my mind lately.
1) The Community of Cathartic Mourning
and
2) Building Relationships in Live Music
The Community of Cathartic Mourning
A good friend of my wife and I shared this Bonnie Raitt Star Tribune review with me a few weeks ago (the video above is one she excitedly posted on Facebook before the concert).
I share this review with you because it was one of my favorite reviews I've read this year.  And when I finished reading the review I thought about something very important that happened to me when our friend sent me the link.
My life changed.
I was transported straight to the heart of Raitt's palpable concert atmosphere.
I read the review and I felt rushes of  joy, sadness, hope and an overwhelming sense of cathartic connectedness with the fans at the concert that captured the essence of live blues so beautifully. And this review represented one of the aspects of live music I love the most:
I love how live music can be an unexpected yet appropriate environment for group mourning (just like it was for fans at Rock the Bells after Michael Jackson died).
And it goes both ways.
Because live music can be just as cathartic for the artists as it can be for the fans.
The review writer/reporter, Jon Bream, didn't say it overtly, but because of the way he wrote the review and captured the emotional intensity of the moment, I could feel that he too was traveling through and expressing his own version of cathartic mourning.  I could feel the emotion in the words as he took me step by step through the emotional progression of the show.
And the progression allowed me to travel though my own internal emotions from the past.
As I read the review, I recalled similar emotionally intense situations were I've been ambushed by grief at concerts. One that always stands out is Lollapalooza 2007,  where I unexpectedly mourned a friend who died.  That friend loved Modest Mouse and specifically their song Float On. During that song I welled up and had a moment of grief that was unexpected and somewhat undesired (like most of us I'm still working on expressing sadness and grief among strangers).
When you read the Lolla 2007 review you'll see that I didn't mention the Modest Mouse moment because I wasn't quite sure how to make it appropriate for the review.
But nonetheless that moment was good for me.
And I'll never forget that moment.  Ever.
Judging by Bream's review, I imagine Raitt did her own mourning during the show as she mourned her brother Steve who recently died of cancer.
And I know, too, by reading the fan comments after the review, that other fans at the show were mourning in a similar way like I did at Lollapalooza 2007.
Which brings me to my second reason for this post: connecting with others during the live music experience.
Building Relationships in Live Music
Recently my friend Benjamin Slayter–who I had the pleasure of meeting at Rothbury this summer–asked me in a Facebook comment how I write my live concert reviews. This was the first time any body had ever asked me.  It was a honor to answer Benjamin's questions and a pleasure to share what I've learned about writing live music reviews. So I gave him a short version of my approach which led me to write a more fleshed out and formal rundown that I'll be sharing with you in a future post.
The reason I mention Ben's request is because meeting him at Rothbury was one of many relationships and connections I've made over the last year with other music writers, photographers, business owners and fans. And lately, I've been really excited as I think about how cool it is when relationships and community can be built because of live music.
So what I did was compile a list of people I've connected with over this last year or so because of live music.  The list is in no particular order and is a mix of artists I've interviewed on-site; writers and photographers I've met and had great chats with in the media tent; vendors and PR I've connected with at concerts. I've included links to their online work so you too can enjoy their words, music, photos, businesses and daily experiences as much as I have.
If I've forgotten anybody I do apologize. It's not because I'm a jerk. It's because I suffer from the occasional brain fart. So by all means feel free to send along your link so I can add it to this post.
As always,  thanks for reading. And I hope to see you at a show, or talk live music with you very soon!
Ann Teliczan: photographer, artist at Michigan Sweet Spot
Greame Flegenheimer: writer at Brooklyn Vegan
Mike: writer, editor at Sound Citizen
Garret Woodward: writer at State of Mind and RFW
Jesse Borrell: writer at  Jam Base
The crew at Rock for Kids
Lewis Cooper: writer, photographer at Gonzo Shots
Photographer Leigh Ann Hines
The crew Arts of Life
Dan Hyman writer at Popmatters
Jules Esh at Earphoria
Chicago emcee, producer, activist, poet Jessica Disu (AKA FM Supreme)
Jamie Ludwig: editor, writer at Alarm Press
Jen Cray: writer, photographer & editor at Ink19
Steve Wienberger: author of No Air Guitar Allowed
Chicago producer and beatmaker Radius
The crew at Pitch Perfect PR
The crew at Madison House
Sgt Tibs at GoWhereHipHop
Scott Legato: photographer at RockStarProPhotography
The Crew at Future of Music Coalition
Ben Ratliff: writer at New York Times
S.D. Green:  writer, editor at Ink19
Eric Mueller: Pirates Press
The Crew at Cornerstone Promotions
Drew Fortune: writer, editor at Popmatters
The Crew at Open Books
emcee, poet, activist Saul Williams
Ben Slayter: photographer, designer
Lily: Director of Popmurals.com
David Miller: writer, editor at Matador Travel
Photographer: Anthony Nowack
Dean Budnick: writer, editor at Relix Magazine
Janine Pumilia: writer, editor at Northwest Quarterly
The crew at Live Music Blog
Writer David Shehi
Frank Krolicki writer, blogger at Windy City Rock
Jason Petros editor, writer at Chicago Independent Music Review
The crew at I Pledge Eco