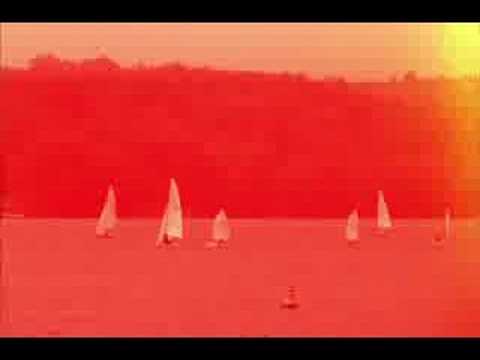 This is something new for Live Exhaust and something I hope to do more whenever the opportunity presents itself. And though this in not an mp3 music blog in the truest sense, I'd like to share a music video and short story with you.
Earlier this morning, I traveled through an unexpected intersection between a new music video from Chicago rock band The Sea and Cake and a conversation about live music. For about ten minutes or so, I took a quick dip down the proverbial rabbit hole as this video surprisingly captured how I felt just 12 hours before I even knew it existed. Maybe it'll do the same for you.
Here's how I fell down the rabbit hole.
First off, I don't normally like to talk about an assignment in detail before it's finished and ready to submit for publication, but I'll admit that I have a weakness for sharing my buzz about having conversations with other live music fans. Whenever I'm forced to wait until it's the right time to share the goods, it's like torture to hold it in and not share it with you.
The thing that pushed me over the edge and made me decide to share it with you was the surprising correlation between my conversation and this The Sea and the Cake video for the track "Weekend" from their new album Car Alarm. I wouldn't call myself a fan per se (though I've seen them a few times live before) but when I watched the video earlier this morning I was shocked at how well it expressed and encapsulated the emotional undercurrent of my interview last night.
In short, last night I conducted an interview with Andrew McMahon from Live Music Blog about his 20 shows in 20 days adventure experiment for a future post on Popmatters Notes From the Road blog. Towards the end of the interview, I asked him to explain his first concert experience and describe the wonderment that came along with it. His answer made me think about the youthfulness of those types of moments, and as I opened my eyes this morning the thoughts and emotions still lingered in my mind.
So, this morning, I came across the video when going through my emails after reviewing my notes from the interview. I followed my curiosity about the band's new album and the video and watched and listened in amazement as the video transformed into a visual and sonic representation of the emotions expressed by Andrew last night. Even though the video didn't show and live concert footage or even hint at live music, it still somehow took our conversation to a deeper level of emotional realization, illustrating in melody and images what it can feel like to remember you first live concert experience.
I'm not sure if it was the intention of the video's director, but the cinematography and the overall youthful feeling of the "Weekend" video encapsulated the surge of youthful emotions felt and expressed during my conversation with Andrew.
It's possible that I'll notice more things about this video as I learn more about the band and the new album and as I craft the interview. But the moral of this short story is that when you least expect it, music—live or recorded—has the ability to illustrate the connecting emotional threads that exist among live music fans and their individual experiences. And when you have the opportunity to see the threads it can be a beautiful moment to reach out and wrap yourself in the universal cloak of loving live music.
If you're the looking to catch The Sea and Cake live, they're playing at the Empty Bottle tomorrow night in Chicago.
If you get to the show let me know if you have any similar discoveries.