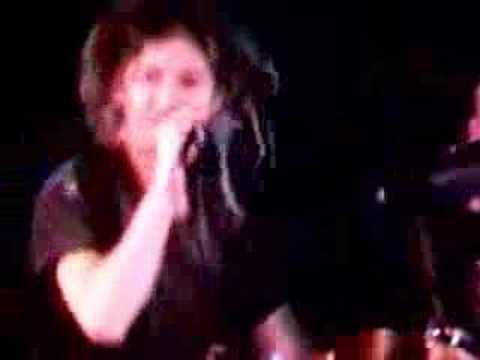 Last night, as a part of the Decibelle Festival, I saw a screening of The Gits; the new documentary about Mia Zapata and the Gits that was released earlier this year.
I was both inspired and saddened.
Zapata and The Gits were relatively new to me and as I had only seen them in the Doug Prad documentary Hype! for their two minute mention.
But as I watched the Gits film last night and really became immersed in the live footage, I slipped into one of my "wish I was there" moments, thinking about how cool it would have been to be in the crowd or at one of the house shows The Gits would often do at the Rat House.
If you're new to The Gits, the film does a great job of introducing The Gits and telling their inspiring rise and formation in the early 90's Seattle scene, and then the tragic story of Zapata's rape, murder and how the long unsolved murder case was eventually solved ten years later.
You can check out more on the movie's web site and learn about the film when my full Decibelle story review runs on Ink19 with producer and director comments gleened from the post-screening Q& A.
and now…some Live Exhaust updates…
It's been a busy last two weeks with festivals and shows so, though it's been a bit quiet at LE the last few days, you can look forward to some new insights and future experiments this week.
So how have your shows been going? Notice anything lately?