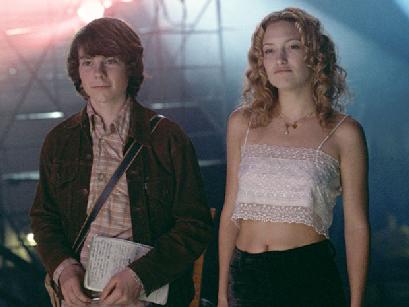 When I read this Press-Enterprise story by Vanessa Frank about 6 year old Eavan Gilhuly attending last year's Coachella festival with her mom and then covering this year's Coachella music festival for a print publication, I was excited to think about all the experimenting possibilities a story like this presents when looking for and testing out ways to get fresh perspectives on documenting the live music experience, especially the saturated summer music festival scene.
I've seen parents with their kids several times at festivals like Lollapalooza and Coachella and I always do a little inner right-on fist pump, as a grin crawls across my face because I'm amazed at how cool it is to see parents introducing their kids to their favortie music in a live setting, making it just like a regular family event. I'm sure it has to cost a lot to bring the whole family to festivals like Lollapalooza or Coachella (though some festivals do admit kids under a certain age in for free) but can you really put a price on the experience a kid has at a live show? Not if you ask Eavan Gilhuly and have the opportunity to read her account of what it was like to be at Coachella for a family trip, instead of Disney World.
You can also ask Tom Gierasimczuk, editor of Up! Magazine, which will feature Gilhuly's coverage, who said in Frank's story, "When you see something through the eyes of the child it's quite illuminating," I completely agree and I think current music journalism could use a fresh perspective and younger-er competition to keep the current rock scribes honest and progressive. And in the current state of struggling print media, it also looks like print publications are doing experiments of their own, trying to loop in the youngsters to get their view and interpretation of live music and ultimately reach a new, younger audience.
So what does this mean for Live Exhaust?
Well, first off, it's great to see the next crop of music journalists beginning to earn their rock-crit chops, and what I plan to do is see if there are other kids, like Gilhuly, who would like to contribute to a Live Exhaust experiment similar to Gilhuly's adventure at Coachella but with some added twists and different direction.
This is where you can help. If you know a budding young journalist who loves music and would like to attend a rock concert and do a side by side review, drop me an email and we'll see what we can work out and what the kid can do. I know I could learn a lot from watching a 6 year old like Eavan Gilhuly cover a rock show and it would be very interesting to see what our reviews of the same show would be like.
Join the Experiment and drop me an email or a comment!