I got another cool tool to share with you that I discovered while I was at the Community Manager Unconference.
During my adventures I had the pleasure of meeting Nick Kellet co-founder of Listly. I told him about our community of live music fans here on Live Fix and after hearing about the story behind Listly I was excited to merge this tool with our other live music experiments.
I've been enjoying Listly these last couple months and I think it's a great tool for live music fans for a few reasons.
Feeds Our Current Addictions
First, Listly enhances several of the things we love do to as music and concert fans: make lists, rank, share, catalog and categorize.
Empowers Us
Listly empowers us to socialize, evolve and experiment with list-making as it specifically relates to all the niche topics of the live concert experience.
And Listly makes it pretty easy to add to current lists and create your own. There's even a gamification element that rewards top users with a point system.
More Meaningful, Contextual Concert Fan Storytelling
But what really gets me jazzed about using Listly is that, if used creatively and effectively, it can empower us to add more context and meaning to the story of how live music changes our lives forever.
Overall, it can be a great tool to rank, document and share our favorite venues, mobile apps, emotions, live albums and concert documentaries, and other supporting elements of concert fan storytelling.
Our First List: Top Chicago Venues
So to kick-start our experiment with Listly I've created a list (below) of all our favorite Chicago live music venues that I invite you to interact with right away.
In the coming weeks, I'll be posting more lists that include our favorite live music blogs, albums, concert fan communities and our world-wide music venue bucket list and more.
Go ahead and check out our list below and let me know what you think of Listly and how we can use it to explore and share our live concert experiences. When you make your own, go head and post a link to your list in the comments below.
And stay tuned for more as we invite Nick to talk more about Listly and live music on a future episode of Live Fix Radio.
Top Chicago Concert Venues
Our favorite concert venues in Chicago
Apr 28, 2012 - beatkitchen.com -

480

We like this venue and you should too!
Apr 28, 2012 - doubledoor.com -

354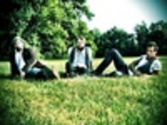 The Rolling Stones and local legends The Smashing Pumpkins played here. They have all kinds of music here. Anything from Rock, Hip-Hop, Indie, Punk, Jam Bands, Folk, Metal, Funk, R&B, and even done some comedy nights and burlesque shows.
Apr 28, 2012 - hideoutchicago.com -

435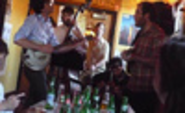 Chicago community live music bar and venue. It's "Chicago's Most Loved Small Venue" here's why we agree: http://bit.ly/IylNq6
Lincoln Hall is one of my favorite mid-sized venues in the Windy City. The combination of acoustics, setting and consistently great lineup of emerging local and touring bands makes it a must-experience venue for any live music fan.
Old Town School of Folk Music is the largest independent community arts school in the United States. Over 200 performances annually in one of the finest concert halls in Chicago, Old Town School enriches the lives of over 100,000 patrons each year. Here's why we did it: http://bit.ly/IrxP6k
Apr 28, 2012 - reggieslive.com -

455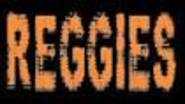 Great new venue that has a record store Record Breakers attached to it too.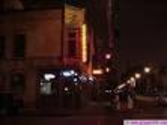 Schubas Tavern rocks for Live Music Nightly. Modern music in a classic, intimate and unforgettable saloon atmosphere. Check out the Harmony Grill for a pre/post-show snack!
The multilevel layout and regular bill of emerging music makes Subt's a very cool place to catch a show. It also used to be a brothel. http://bit.ly/subtbrothel
Love this place! I've seen many a memorable show here. The Abbey has live music most nights, featuring local, regional and national acts from indie rock to traditional Irish music.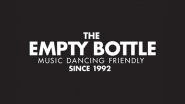 One of the country's premier, cutting edge new music venues. At the cusp of a quarter century of bringing new music to Chicago. A legendary venue with great history and a constant pulse on the future of music.